FREE Wi-Fi Access for
our Registered Guests








Our Mascot, ROCKY...

Welcome to Colonial Motel's Internet Home
Where Nice Rooms, Nice Prices & Friendly Folks Await Your Arrival...





251 E. Main, Weiser, ID. 83672 * 208-549-0150 * 866-420-2143








Send Us an E-Mail
---
Use
OUR
Reservation Form by clicking on "The Lobby" button above...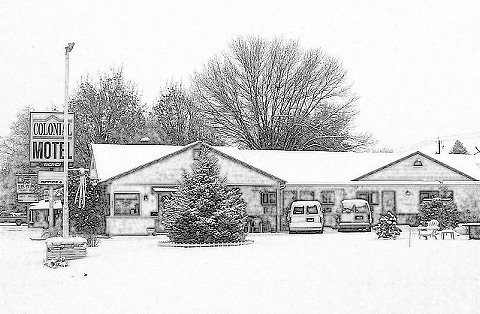 A warm & sincere
THANK YOU
to all of those who have chosen to spend their visit to Weiser with the Colonial Motel in the past,
and to those of you who choose us for your stay in 2015.
We appreciate your business & loyalty VERY much!! Have a
GREAT
and prosperous New Year!!
---